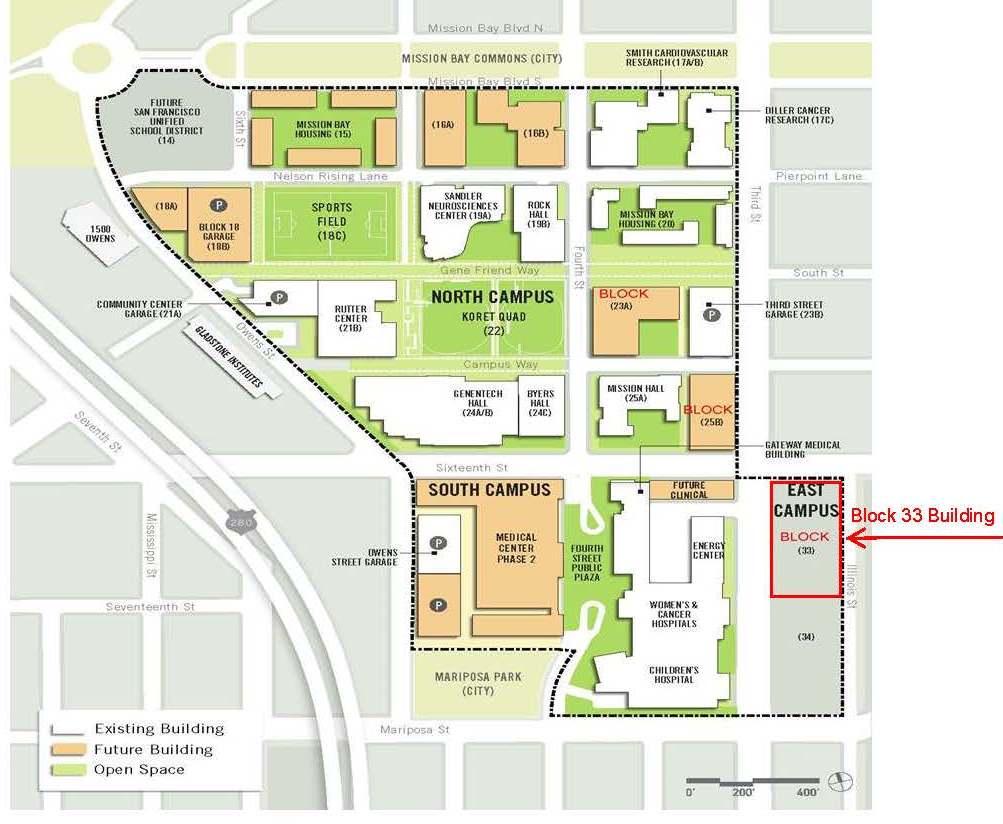 The Wayne and Gladys Valley Center for Vision is comprised of a 12 story academic tower on the north side and includes academic and administrative office space, and other necessary support for various schools, departments and divisions at multiple UCSF sites, including Laurel Heights. The Center for Vision is a five story south wing and will house the Department of Ophthalmology and the Francis I. Proctor Foundation clinics (clinical, research and academic space).
Located on corner of Third and 16th Streets.
Academic Tower Address: 480 16th Street
Ophthalmology & Proctor Address: 490 Illinois Street
340,000 gross square feet (gsf)
Programming Committee began meeting in October 2015 (see membership below) and finished their work in Fall 2018.
Building Timeline
Estimated timeline: approvals by summer 2016; construction complete Q4 2019-Q1 2020 and occupancy Q1 2020.
Design Build Team: Webcor (general contractor) and Smith Group Architects (design and construction).